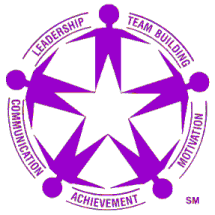 ​Communicate
Institute
WINTER courses are posted!
We have SELF-PACED (month long) and LIVE REMOTE (specific dates/times)
Start with the "Schedules" Tab for details
Adventures In Attitudes - Human Relations for Educators EDT6692
Bringing out the Best in Students: -Developing Performance Character EDT6750
Brain Power Strategies EDT6900
Courage for The Discouraged EDT6901
The Well-Informed Educator EDT6932
Creative Teaching Strategies for Teaching Core Standards EDT6725
LifePOWER: -Strategies for Reducing Educator and Student Stress EDT6690
Engaging the 21st Century Learner thru Technology EDT6749
Educating for Character -Developing Moral Character EDT6724
Effective Instruction EDT6729
Hands on Math K-8 EDT6748
Succeeding with Students of Poverty EDT6916
IQ-EQ Connections - Helping Kids Care EDT6438
Literacy for Learning - Reading & Writing Across the Curriculum EDT6701
The Teacher's Toolbox EDT6915
Time & Life Mastery - Time Management for Educators EDT6696
Positive Discipline in The Classroom EDT6731
Risk to Resilience - Strength-Based Interventions for Students EDT6747
Title: Elevating Participation with Edtech
Course Author: Rebecca L. Zullo, M.Ed.
Format: Remote, including some live sessions with instructor,
and independent tasks.

Overview/Summary:
Elevating Participation with Edtech (EDE) is a course for K-16 educators interested in boosting their edtech skills and increasing their confidence in creating digital learning experiences for students. Learn what motivates students to participate and engage in the learning process. Educators will explore user-friendly tools, templates and resources which promote students' motivation and increase the likelihood of participation and academic success.
Learn how to leverage a range of digital tools, platforms, and templates commonly used in schools, such as Quizizz, Kahoot, Quizlet, Blooket, Canva, Autodraw, Math Learning Center apps, Lumio, (and more) plus digital graphic organizers, educator websites, and
more, in order to provide students with engaging digital learning experiences. Participants will customize and integrate their new learning with their existing learning management system (LMS). By the end of the course, participants will be ready to return to their classrooms with numerous digital tasks and activities that they and/or classmates created. This course will be presented in a remote format using Google Workspace, with both live sessions and independent tasks.

A few things the participants will learn:
● General principles and best practices of effective digital assignments that engage and motivate students and increase participation.
● Identify and evaluate different types of digital assignments and tools available for creating them.
● How to promote participation and motivate students using digital assignments.
● How to provide effective and efficient feedback on digital assignments.
● How to use games, multimedia, templates and format options to design student-friendly assignments.
● How to create digital materials for online or blended teaching and learning
● How to apply the 4 C's model, the SAMR model and UDL for serving all learners, including diverse
learners when creating effective assignments.
● Tips for streamlining the feedback and grading process. ...