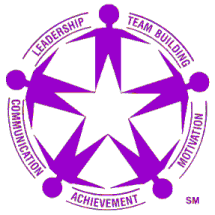 ​Communicate
Institute
Spring and Summer courses are posted!
We have SELF-PACED (month long) and LIVE REMOTE (specific dates/times)
Start with the "Schedules" Tab for details
Adventures In Attitudes - Human Relations for Educators EDT6692
Bringing out the Best in Students: -Developing Performance Character EDT6750
Brain Power Strategies EDT6900
Courage for The Discouraged EDT6901
The Well-Informed Educator EDT6932
Creative Teaching Strategies for Teaching Core Standards EDT6725
LifePOWER: -Strategies for Reducing Educator and Student Stress EDT6690
Engaging the 21st Century Learner thru Technology EDT6749
Educating for Character -Developing Moral Character EDT6724
Effective Instruction EDT6729
Hands on Math K-8 EDT6748
Succeeding with Students of Poverty EDT6916
IQ-EQ Connections - Helping Kids Care EDT6438
Literacy for Learning - Reading & Writing Across the Curriculum EDT6701
The Teacher's Toolbox EDT6915
Time & Life Mastery - Time Management for Educators EDT6696
Positive Discipline in The Classroom EDT6731
Risk to Resilience - Strength-Based Interventions for Students EDT6747
Modeling Resilience in Schools & Classrooms EDT6956
Authors: Christine Haymond, M.A. & Samuel Porter M. Ed.
The current trend in behavior intervention models is shifting from a deficit-based system of delivery to positive-based models of intervention. Obviously, the movement has been made toward keeping students included in typical classrooms for instruction and in school itself, versus traditional suspension and expulsion. This shift has brought about required changes in the way educators, administrators, and child and adolescent service providers are viewing, assessing and assisting children. This graduate class is designed to examine the current trends in inclusive discipline interventions to support children from all environments. Participants will explore trauma background and its impact on learning and behavior. Approaches will implement proactive strategies for connecting with ALL students to decrease negative classroom behaviors and increase positive learning outcomes. There is a wide range of abilities that fall into disengagement, and even disruption. These students need proactive interventions and smart discipline, as opposed to reactive punishments, to help reduce disciplinary referrals, unsatisfactory academic performance, and even self-destructive behaviors. Course participants will explore a solution-focused framework, empowering them in the classroom and in the broader climate and culture of their school ...