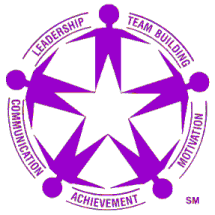 ​Communicate
Institute
WINTER courses are posted!
We have SELF-PACED (month long) and LIVE REMOTE (specific dates/times)
Start with the "Schedules" Tab for details
We are an OHIO based partnership, and help over 2,000 teachers renew their licenses each year! All of our courses are 3 semester grad. hours - All are the same cost ($599 with possible discounts). All follow the same basic framework. You can count on a consistent experience, no matter what title you choose.,
Contact us by email for all requests: citd@neo.rr.com This would include, but is not limited to:
*Receipts or any financial documentation (please do not contact Walsh for this).
*Course registration changes, general content questions and enrollment.
*Walsh is in charge of all transcript processes, but we help point you in the right direction HERE.
In 1984, Communicate Institute was founded by Dr. Nancy Utterback, as a mission-based business: to "make a difference" by positively impacting the lives of the educators we serve - We are dedicated to developing human potential.
Our partnership with Walsh University is based upon over three decades of mutual respect and commitment to the highest quality graduate coursework. We both have extremely high standards for the talent of our instruction and relevance of our content. Ours are "courses" with assigned EDT numbers in Walsh's Graduate School course catalog.
We offer BOTH self-paced month long options and differently, live/remote options for educators who want a home based option to meet their needs.
And all of this is why so many teachers continue to meet their graduate credit needs through Communicate Institute and Walsh University. Countless times, teachers tell us: "I wish I would have found you sooner!" Our goal is your convenience, your satisfaction, and your professional development.
Sincerely - The Instructors & Central Staff of Communicate Institute