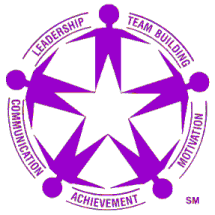 ​Communicate
Institute
Spring and Summer courses are posted!
We have SELF-PACED (month long) and LIVE REMOTE (specific dates/times)
Start with the "Schedules" Tab for details
Adventures In Attitudes - Human Relations for Educators EDT6692
Bringing out the Best in Students: -Developing Performance Character EDT6750
Brain Power Strategies EDT6900
Courage for The Discouraged EDT6901
The Well-Informed Educator EDT6932
Creative Teaching Strategies for Teaching Core Standards EDT6725
LifePOWER: -Strategies for Reducing Educator and Student Stress EDT6690
Engaging the 21st Century Learner thru Technology EDT6749
Educating for Character -Developing Moral Character EDT6724
Effective Instruction EDT6729
Hands on Math K-8 EDT6748
Succeeding with Students of Poverty EDT6916
IQ-EQ Connections - Helping Kids Care EDT6438
Literacy for Learning - Reading & Writing Across the Curriculum EDT6701
The Teacher's Toolbox EDT6915
Time & Life Mastery - Time Management for Educators EDT6696
Positive Discipline in The Classroom EDT6731
Risk to Resilience - Strength-Based Interventions for Students EDT6747
Succeeding with Students of Poverty:
Moving Beyond Assumptions and Toward Achievement
Written by Carole J. Snider, M.Ed.
Many schools and educators are challenged to meet the accountability
demands of state and federal measures with their students of poverty. This graduate course is designed to provide the tools that will equalize opportunities for these students in order to maximize their academic achievement. These children can learn, and are just as capable as their peers, but life so far has not provided them with the necessary advantages for high academic achievement. This course will focus on what educators can actually do to overcome these significant demographic challenges. Succeeding with Students of Poverty is based upon the latest research.
Here is some of what you will learn:
-The complexity of poverty and its effects upon children
-Identifying and addressing the six types of ADD
-Incorporating movement into any subject or grade level to enhance learning
-Creating learning environments specifically designed for school success
-Identifying and capitalizing on school success factors
-Learning how to make homework truly work
-Recognizing symptoms of and implementing coping strategies for "Learned Helplessness"
-The lifelong positive impact of the persevering growth mindset
-Specific instructional strategies to increase the academic success of any student