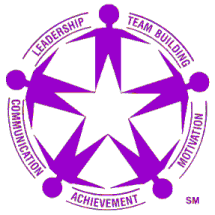 ​Communicate
Institute
Winter/Spring courses are posted!
We have SELF-PACED (month long) and LIVE REMOTE (specific dates/times)
Start with the "Schedules" Tab for details
EDT NUMBERS AND SECTION LETTERS
CURRENT EDT #'s with START DATE and SECTION LETTER.
This is only needed for pre-ordering transcripts for

courses you are finishing now or completed within the last 28 days. If your most recent class was over a month ago, you don't need any of this info on the form.
​
Code Course Location Start Date Instructor EDT#
(Sorted by start date)

4230 AFAO Self-Paced June Early Stover 6958A
4231 FLTO Self-Paced June Early Kandel 6752A
4232 DLDO Self-Paced June Mid Zullo 6936A
4233 TDSO Self-Paced June Mid Kandel 6935A
4234 RTGO Self-Paced July Early Callihan 6954B
4235 HPLO Self-Paced July Early Schultz 6945B
4236 AFAO Self-Paced July Mid Stover 6958B

4237 GOOG Remote 6/6/22 Pilato 6950B
4238 NGL Remote 6/6/22 Zullo 6952A
4239 ATI Remote 6/13/22 Pramuka 6938A
4240 GOOG Remote 6/20/22 Holman 6950C

4241 NGL Remote 7/11/22 Tucker 6952B
4242 ATI Remote 7/18/22 Pramuka 6938B
4243 GOOG Remote 7/25/22 Wallace 6950D
​
COURSE ABBREVIATIONS AND GENERAL EDT #'s
​
(POV) Succeeding with Students of Poverty EDT6916
(NGL) Next Generation Literacy: Literacy for Now and Tomorrow EDT6952
(RTG) Reaching and Teaching the Gifted Learner EDT6954
(MRC) Modeling Resilience in Schools and Classrooms EDT6956
(AFA) Assessing for Achievement EDT6958
(ATI) Accountability to Independence EDT6938
(FLT) Future of Learning and Technology EDT6752
(TDS) The Digital Student EDT6935
(DLD) Dynamic Lesson Design EDT6936
(DTL) Differentiated Teaching and Learning - EDT6940
(HPL) Healthy Pathways to Authentic Learning - EDT6945
(GOOG) Google Tools in Education - EDT6950